MY APPROACH
"I can work with you and your team to develop real-life strategies that can transform energy levels, improve focus, and help you establish a deeper, revitalizing connection to your work and your life. "
DR. CYNTHIA ACKRILL
Cynthia Ackrill M.D. is a leader in the field of stress management and an expert in the critical relationships between lifestyle choices, performance capacities, and leadership effectiveness. The rare deal– a physician trained in neuroscience and wellness and leadership coaching, she travels the world to teach better ways to lead and thrive in the face of stress and constant change.
She leads workshops to reduce the waste of human capital, health, happiness, and profits lost to stress and ineff ...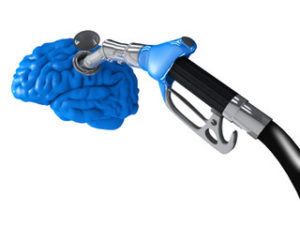 You know that self-care is critical to stress management, but it often feels like one more "should" on your already overloaded to-do list. And "should's" motivate your brain as effectively as asking a teenager to clean up his room for the sake of world order. So how can you "sneak" more self-care under the resistance […]
I can't tell you how many coaching sessions with smart, educated, accomplished professionals boil down to the same "ah-ha"—that whatever the current "problem" is, better self-care is part of the long-term solution. Yet why do so many of us struggle to integrate adequate self-care into our lives? There are a multitude of reasons we are in […]
(Guys, just change the gender for your brains!)   Dear Santa, All in all, I think I have been very good this year. I have tried to hang in there, processing 400 Billion bits of information/second, day in and day out, occasionally under some pretty harsh conditions. I try to keep going when I am hungry […]
Stress is an inevitable part of everyone's life and while many of us just grin and bear it, there is, in fact, a science behind stress …and, believe it or not, we actually need small doses of it to function.
I spoke to Cindi Ackrill, who is from the American Institute of Stress and also the President of Wellspark, to learn more about stress.